Imagine the wind in your face, the sun on your skin, the scent of greenery and fresh water rushing past as you practically fly past everything from sylvan woods to sea air to grand monuments. There's simply nothing like a cycling holiday! They get the blood pumping, the heart racing, and make for the kind of memories that can last a lifetime. Add to that the fact that they're great for your health and it isn't hard to see why bike tours across European landscapes and cityscapes are some of the hottest holiday options out there.
Here are just a few things to look forward to when it comes to bike tours.
Bike Across Western Europe
What's a bike tour without a holiday through the different villages, vistas, and other sight-seeing marvels which make a ride through the streets or countryside the thrill it is? Part of the reason cycling tours are so popular today is the fact that these tours centre on some of the most beautiful and iconic places in Europe and, indeed, the world.
Has it always been your dream to see the glories of Western Europe? Then you're in luck. Bike tours in Holland, Germany, Switzerland and, of course, France offer both some of the best biking as well as the best culture Europe has to offer. Bike through the Swiss countryside, through dense German forests, past the Dutch lowlands and windmills, or through the streets of Paris, where cycling is a way of life. What's more, some of the most adventurous and rewarding tours will actually take you through natural landmarks which span multiple nations. Cycling along the Rhine allows you to see parts of Germany, Switzerland, and Austria, all in one trip.
Bike Across Great Britain
The great John Donne famously wrote that "No man is an island," and yet touring the isle that produced him, and so many of the greatest authors in history, makes for quite a vacation in itself. Bike tours across Great Britain are among the most popular, and can take you from the Southern tip of Shakespeare's "Sceptered Isle" to the Scottish Highlands and back again. If you're looking to see the best of England, Scotland, Wales, and, after a quick boat ride, Northern Ireland, you'll certainly want to look into booking a cycling holiday via Hooked on Cycling, which centres on the natural and cultural beauty of Britannia.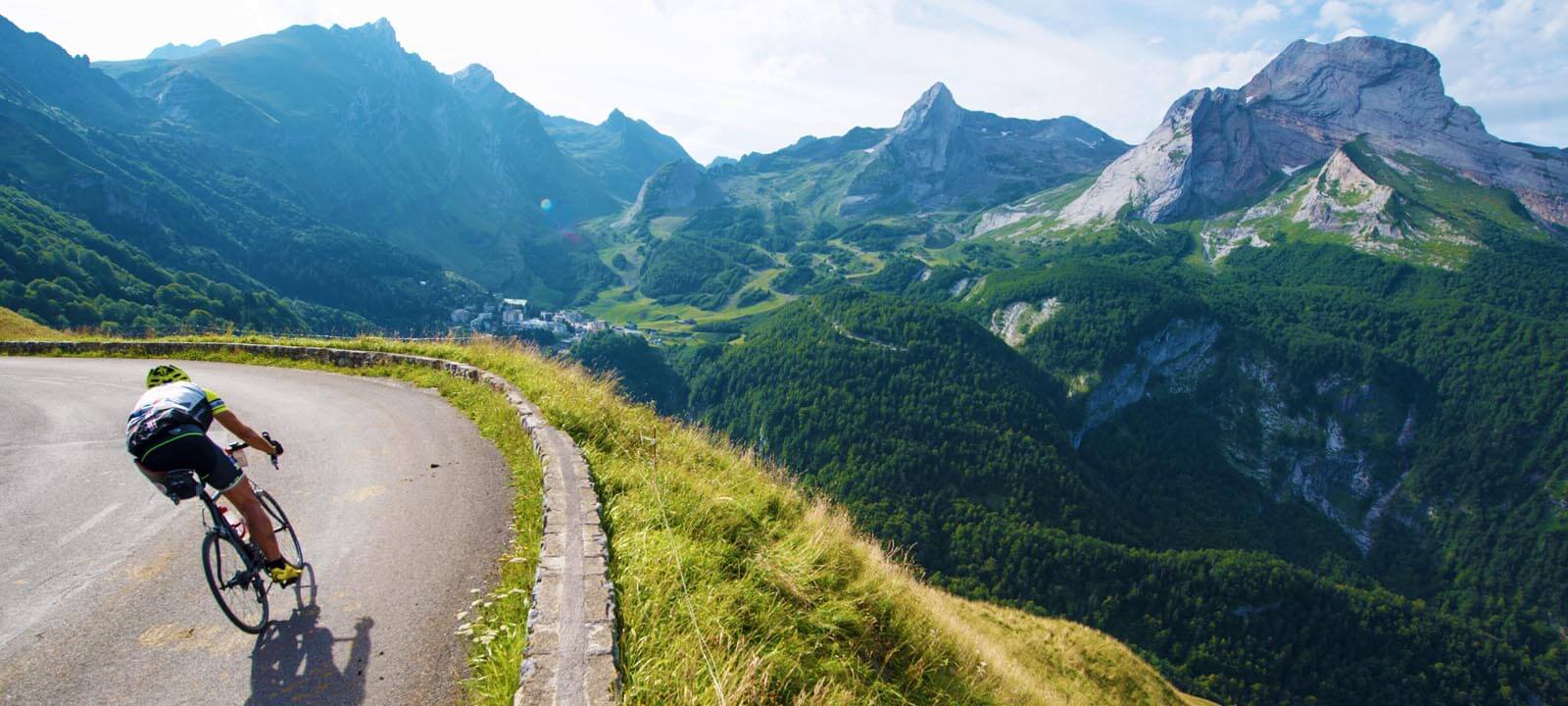 Event Cycling Tours
What could be better than biking across some of the most famous sites in the world? Doing so with the benefit of an event-based deal, of course! When it comes to vacation planning, one of the great ways to save is by planning your getaway in conjunction with a scheduled event for which lower rates are offered. This is especially true when it comes to cycling holidays, as special tours are held throughout the year, giving eager riders a golden opportunity to take part and ride everywhere from Lisbon to London to Leipzig and more.
Ride off into the sunset and towards the adventure of a lifetime with a European cycling tour today!